Marketing Services for the Digital Era
With L&B Printing • Point: Brand Marketing Agency's marketing services, we work with you to develop your campaign from strategy to the KPI.
We get the right message to the right people at the right time. Promote on Google, Facebook, Instagram... you name it.
Promote your business and grow your audience with search engines, and social media platforms like: Facebook and Instagram through ad campaigns that help you reach people who are similar to your best customers.
Nail the first impression.
We'll set up an on-boarding series for new customers, advocates, or whomever with a personal engagement from your brand. Anything from creating an annual 'Happy Birthday' email or, simply extend a warm welcome to new contacts – make them feel welcome.
We'll put your purchase data to work for your brand by bettering the shopping experience for your customers. We'll target ready-to-buy customers back to your site, including recovering abandoned carts. We build systems that customize order notifications, follow up on purchases and personalize product recommendations. Pretty smart stuff, eh?
Long-term relationships are the most meaningful. We show your customers you appreciate their support – and they are given the VIP treatment. Our systems help you reach out to first-timers to thank them for their patronage. Or, reward your top spenders with discounts triggered by their shopping behavior.
Our systems and strategies re-engage lapsed or inactive customers by creating a win-back email series or targeted ad campaign.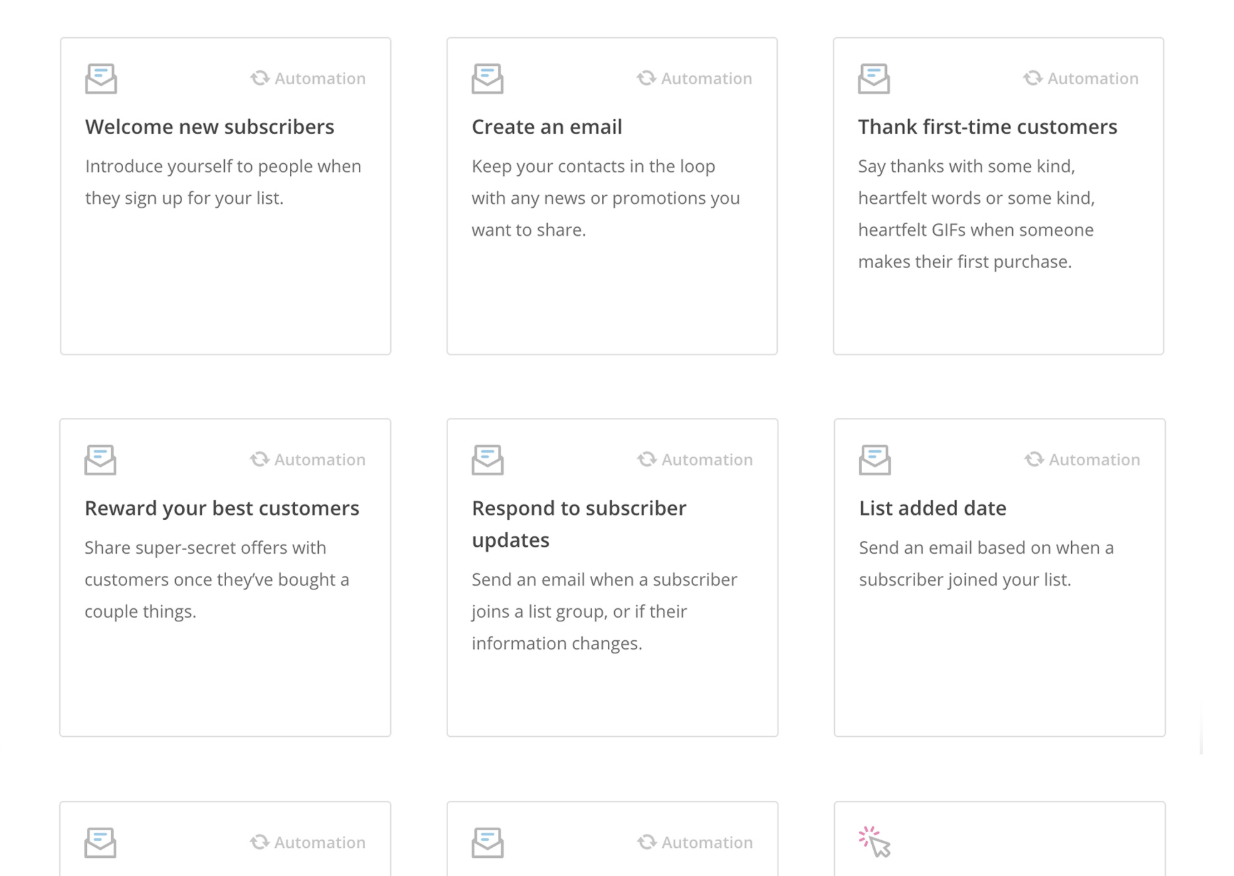 On top of it, learning along the way.
Some say they have it all figured out, but we learn from your customers – who are all perfectly different in every way. Our strategists customize campaigns, generate iterations for testing, and repeat the process like any good science experiment. We love to learn.